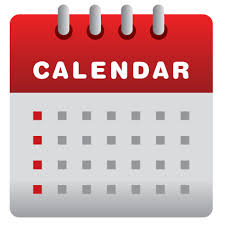 The Wrest Wre-viewed
Richmond Music Journal

As a music fan, I regret I will never hear some of my favorite musical groups live, but you come close when you visit Sharky's and hear The Wrest perform. When they play, it's like a small Festival Express. People dance and sing to the music. Once the partying ends, there's time for thoughtful, challenging music. Critic Angie Castlebury compared the group to "sitting in front of a jukebox with a bucket full of quarters. Every song is exactly what you want to hear."

The band originated in October 1999 with the help of solo performer and excellent guitarist Pat O'Brien and his friends, Jane Cooper and Jim White. They met when Pat was performing locally. They tried some harmonies and started practicing together, realizing they had a good sound and their personalities and voices meshed. Cooper and White have never been in a band, but have remarkable voices and have been singing for years, including school choirs and with friends.

By 2001, they were regulars at Sharky's and gathered a fan base, which continues to grow. Today the group includes Tommy Hughes, a talented guitarist, bass player and country vocalist, the extremely talented Krista Bolton, and pro drummer Stu Grimes.

Audience involvement is key. "We read the audience," said White. "We note what songs people sing along with and which ones get them dancing. The singers always sing along to 'Margaritaville' and 'Sweet Caroline.' 'Mustang Sally' and "Sweet Home, Alabama' gets the dancers going."
Anybody who plays covers knows there are a few songs everybody is going to ask for, says O'Brien. These talented musicians not only give you a perfect rendition, they add their own touches. It's a special moment between the band and the audience, creating an amazing energy. "No doubt," O'Brien agrees. "You can feel it, and you feel it from the crowd. We feed off it." It's pure enjoyment from a group that can sing almost anything, so if you're in the mood for good local music, then stop by Sharky's any Wednesday or Friday at 9:30 p.m. and jump on board the Wrestival Express.

--Forest N. George III
---
NIGHT MOVES: The Wrest

Richmond Times-Dispatch (12/29/05)

The Band: Pat O'Brien, vocals, guitar; Krista Bolton, vocals, percussion; Jane Cooper, vocals; Jim White, vocals, percussion; Tommy Hughes, bass; Stu Grimes, drums
Hometown: Richmond, VA

Website: http://www.thewrest.net

Check out the band if you like: The Beatles, Toby Keith, Fleetwood Mac

Playing next: Every Wednesday and Friday at Sharky's

What's up: Catching a performance by The Wrest is like sitting in front of a jukebox with a bucketful of quarters. Every song is exactly what you want to hear. That doesn't mean the members of this good-time music ensemble should be compared with machines cranking out one song after another. They know how to read a crowd and whip out the right tunes to suit everyone's dancing and singing needs.

Four years ago, The Wrest began playing regularly at Sharky's, which has helped the band create a growing following of fans. O'Brien said word-of-mouth helps build the band's following.

O'Brien said the band is gearing up to record a live CD at Sharky's and is planning some surprises for the new year.

What is the difference between playing with a group and playing solo? "When you play as a band like this you get to split the vocals so we have four different lead vocalists to break the monotony," O'Brien said. "But when you're solo, it's all about picking the songs you want to do at the moment. When you are in a band, you have to work with the crowd and the others in the band."

Why does this group put an emphasis on vocals? "In previous bands that I have been in . . . the sound of the instrumentation tends to surpass the volume of the vocals, and the vocals get buried," O'Brien said. "That's just natural because people play their instruments harder and harder throughout the night. We try to start with the vocals and use them as the foundation of what we do"

--Angie Castlebury