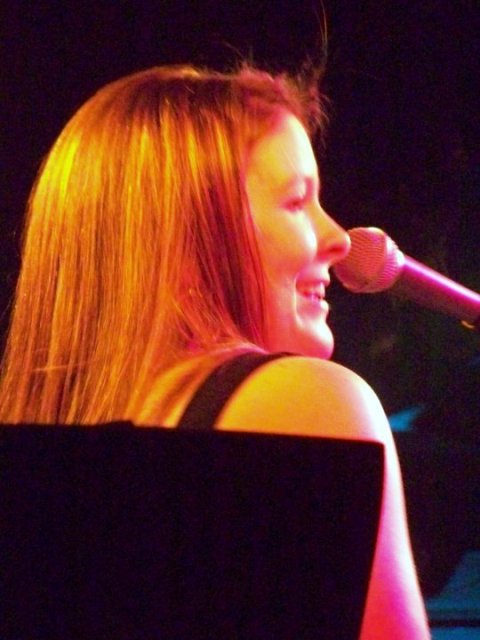 Krista knew from a very young age that performing was
something that she was very passionate about. Never a shy child,
she was often putting on "shows" for her mom at the age of 3. For
the years that followed, Krista became very active in the musical
theatre community, performing in numerous shows. She
performed in such shows as Company (in which she played Marta),
Guys and Dolls, Jekyll and Hyde, Ragtime, Singing In The Rain,
Fiddler on the Roof, Once Upon a Mattress, Baby, and many others.
In 2004, she received a phone call from her good friend Patrick
O'Brien asking if she was still singing and if she would be
interested in auditioning for The Wrest. Being such a fan of Pat
and his talent, Krista was truly ecstatic that she was offered this
opportunity. Well, the rest is history…and Krista still feels so
honored to be a part of this band and family known as The Wrest.